Live in the area?  Well come out and be part of this fantastic bridal event.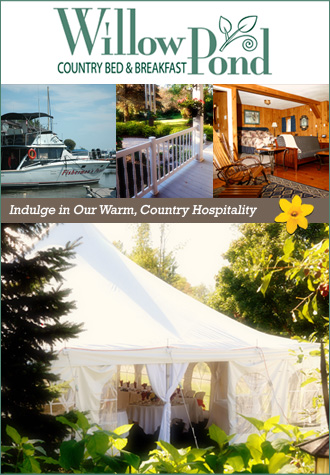 This event consists of;
1) Life-size display of an outdoor "Winter Wedding Ceremony"
2) Rides in a horse-drawn Wedding Carriage to the Tyrone Mill and back.
3)Lunch served from 11am-2pm daily – catered by Chanterelle Bistro-net proceeds to www.oceap.ca – The Ontario Community Emergency Assistance Program (Registered charity).
4)Part of a free self-guided Holiday Shopping Tour of 15 countryside locations -download the brochure at www.willowpondbedandbreakfast.ca or call Lynn for more information.
Where: Willow Pond Bed and Breakfast, 2460 Concession Road #7 (Tyrone) Bowmanville, Ontario L1C 3K2
When: November 28, 29 and 30 from 10;00am-5:00pm
For more information or to reverse lunch in advance call Lynn at 905-263-2405 or toll free 1-866-261-7494 or visit their website at www.willowpondbedandbreakfast.ca
Posted in
Durham Region Wedding Event
Tags:
bed and breakfast
,
bowmanville
,
bridal event
,
Chanterelle Bistro
,
horse drawn carriage
,
ontario
,
Ontario Community Emergency Assistance Program
,
Willow Pond Country Bed & Breakfast
,
winter wedding